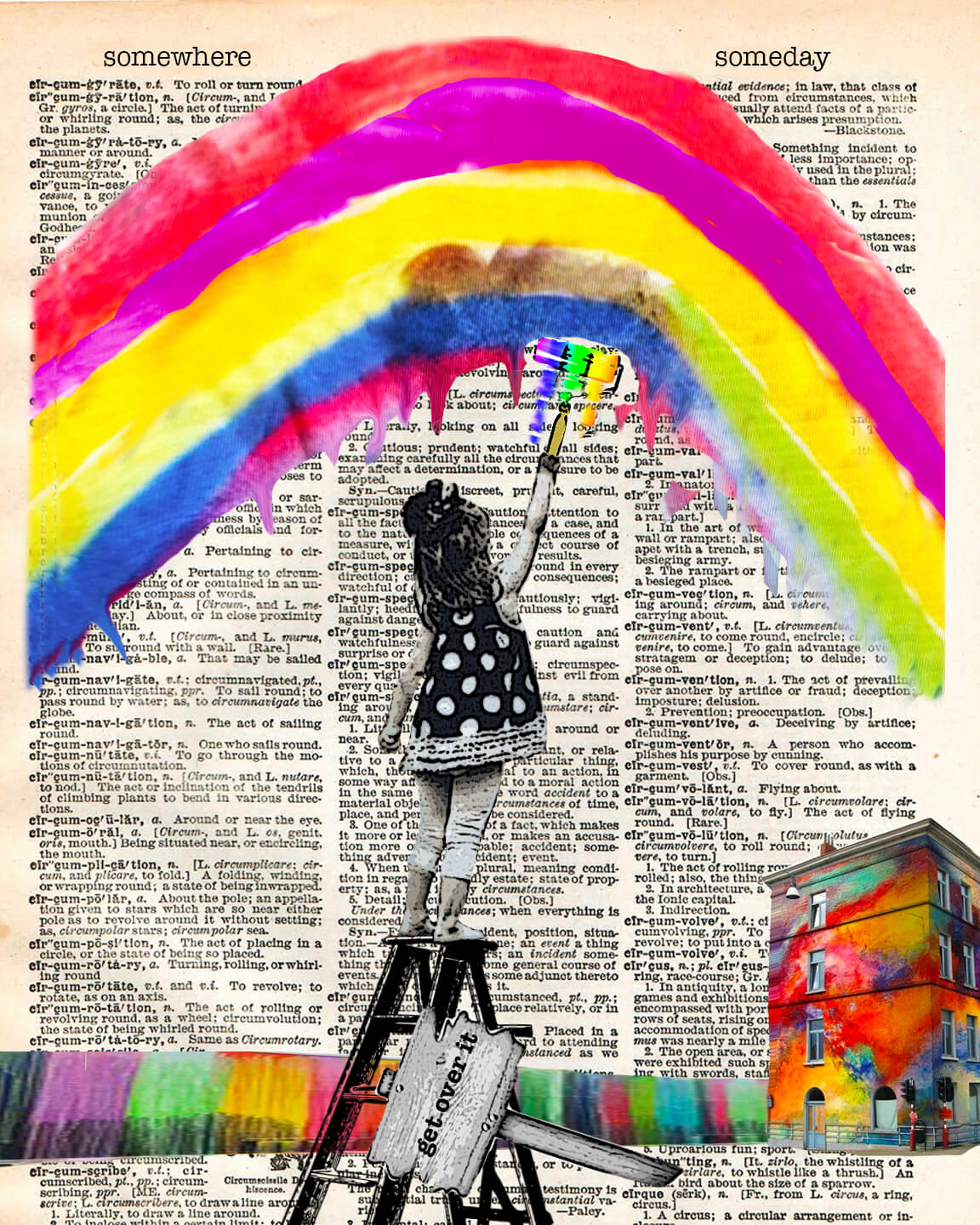 I love this piece for so many reasons. First off, it completes our trilogy series of little ones delivering powerful messages. Secondly, any piece that can convey more than three meanings in one image is ok in my book. Third, the range of colors make for a very fun, bold and beautiful art piece. And lastly, perhaps most importantly, it causes the viewer to really stop and think for a bit.
The rainbow, of course, brings us back to Dorothy and her innocent musing to her dog Toto about reaching the other side. But then you focus on the act of painting the rainbow itself. At first glance, perhaps you see a little girl vandalizing a wall. Perhaps, however, she is not defacing it, but rather beautifying it.
As a society, we know that bigotry and hate are not innate, but rather a learned set of responses. Young children do not know these feelings, these emotions, or these societal judgments unless they are taught or it has been indoctrinated into them. Sadly, when many see the depiction of a rainbow in association with a person or group of persons, they are immediately prone to judge them on their sexuality. Hence the "get over it".
Originals are created with mixed media techniques.
Available sizes:
(all sizes are canvas size, please add 2 inch for framing)
8 x 10
23 x 30
33 x 40
40 x 60 ​
All pieces are limited edition.
Please contact us for price quotes and offers.