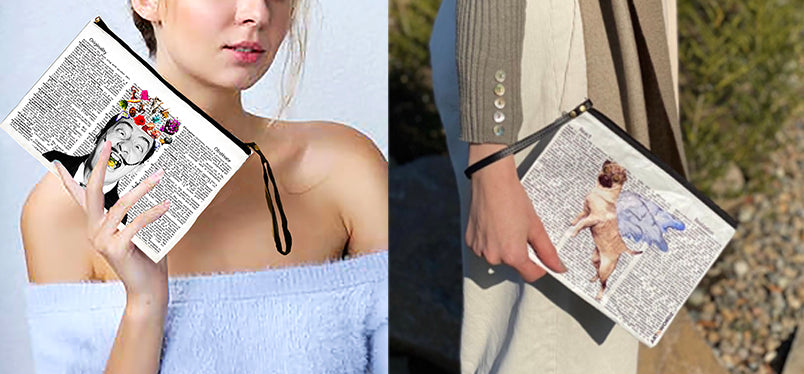 Style that Makes You Smile!
These stylish, fun and fashionable Tyvek pouches also feature an inner lining of white Tyvek for easy cleaning and durability and come with a looped faux leather handle and industrial strength zipper. 
Material: White tearproof & water-resistant Tyvek, faux leather handle, industrial strength metal zipper.