ABOUT US and OUR PRODUCTS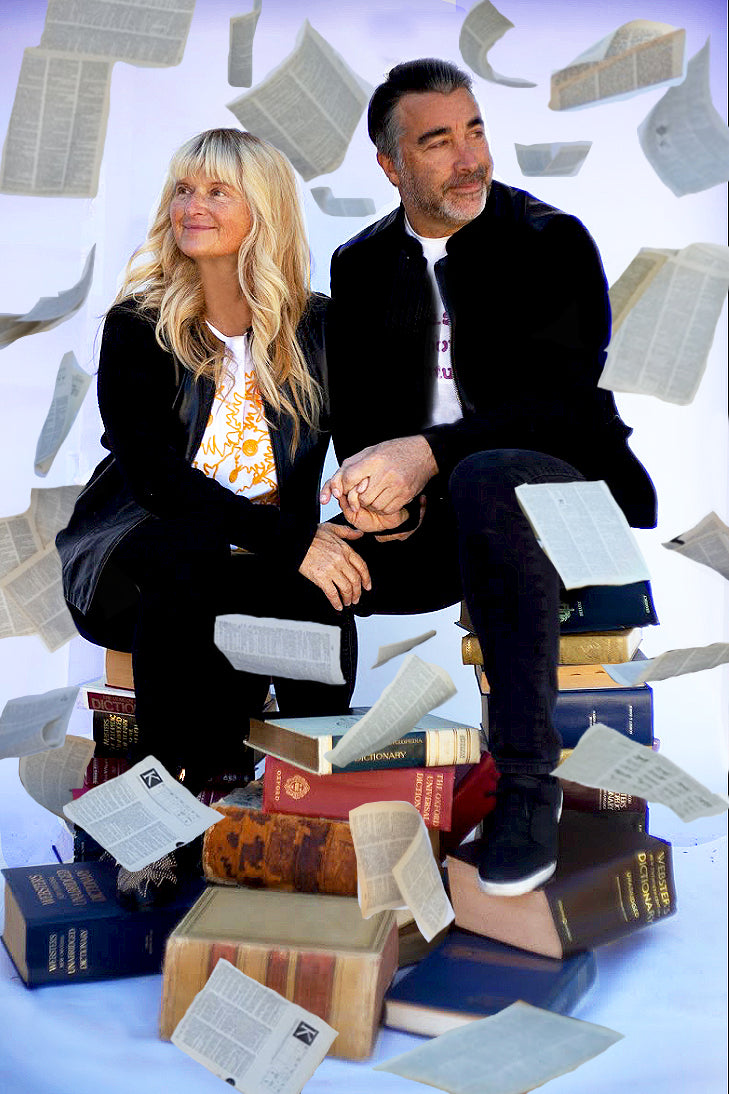 Artnwordz, the brainchild of Grant Rosen and Micha Kuechenhoff, perfectly blends pop-art, graffiti and impressionistic styles into unique art pieces which reflect the creative visions, inspirations and backgrou
Micha, from Berlin, Germany, grew up with an eclectic background in designing and crafting projects. As an art major and jack of all trades, she put her skills to good use professionally in such areas as map-making, graphic design and creating fashion jewelry. Her attention to detail is exacting and precise and it shows in the more aesthetic balanced compositions. Not to mention she is one heck of a multi- tasker!
Grant, from Los Angeles, California, is a professional Broadway dancer, singer, actor (all over the United States and internationally) and artist. As a lifelong creative person, he is lovingly described as having hamsters running around inside his head, which leads to a tireless source of wonderfully twisted art concepts and play on words that are so much a part of their art. "What if" and "Yes" are his favorite words to live by!
This is Artnwordz, two people who love what they do and do what they love. Always creating truly unique conversation-starters designed to make consumers smile, laugh, and think.
Since 2015 Artnwordz continues to grow and works tirelessly to develop new products that make people smile, laugh and think.
As a result, Artnwordz's gift and apparel merchandise nowadays can be found in Hotels, Gallery and Design Spaces, Museum Stores and Retail Stores throughout the United States and Internationally including Japan, Canada, Dubai, Mexico and Europe. Thank you for appreciating our art and your continued support!
Yours truly, Grant Rosen and Michaela Kuechenhoff
LOOK FOR OUR MERCHANDISE AND DESIGNS IN PARTNERSHIP WITH: