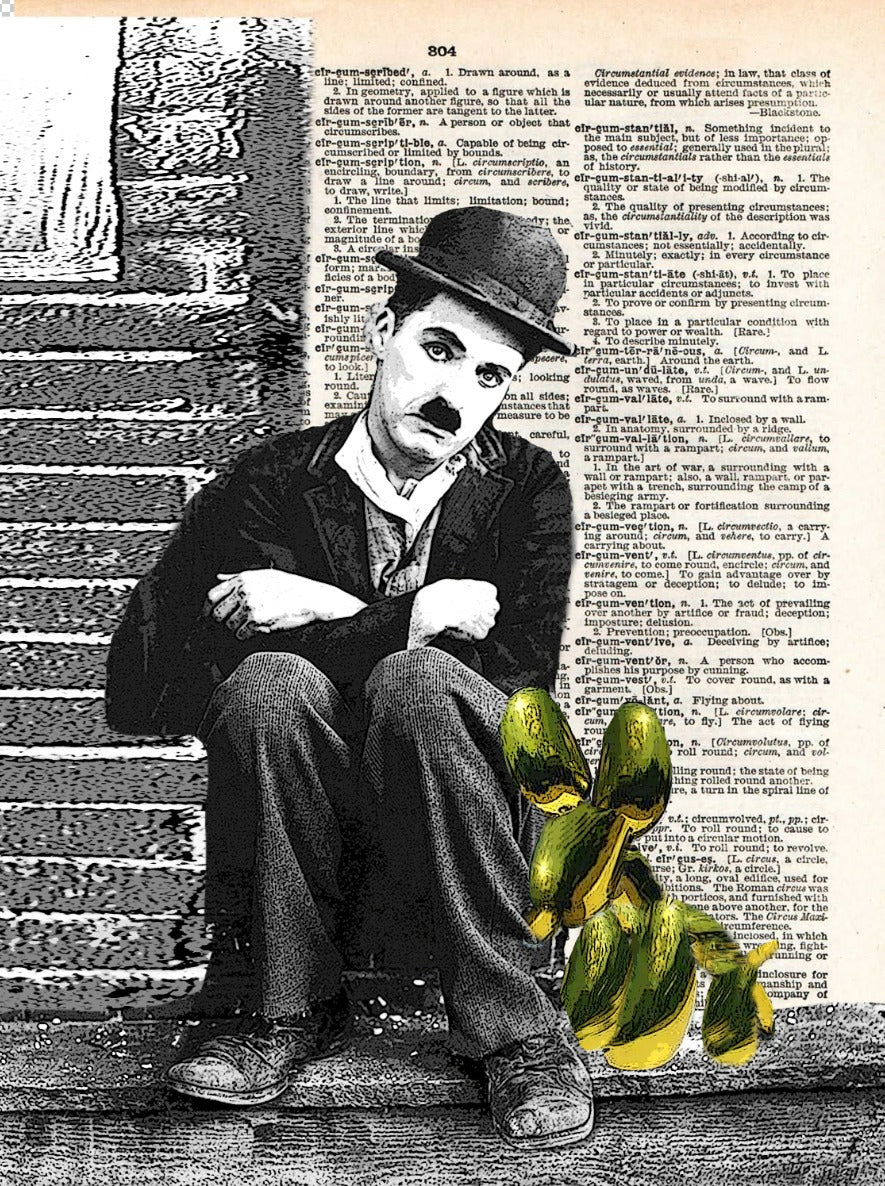 We love the Koontz dog piggy banks, and find it so amazingly versatile to insert as pop art in so many ways that that is why we loved taking Charlie Chaplin the tramp and replacing his original dog with the Koontz dog. Charlie Chaplin with all his brilliance is also quite the versatile subject for art so the concept overall makes for a unique visual and brings Charlie in some ways into the modern world and opens the door to all kinds of interpretations. 
Available sizes:
(all sizes are canvas size, please add 2 inch for framing)
8 x 10
23 x 30
33 x 40
40 x 60 ​
All pieces are limited edition.
Please contact us for price quotes and offers.