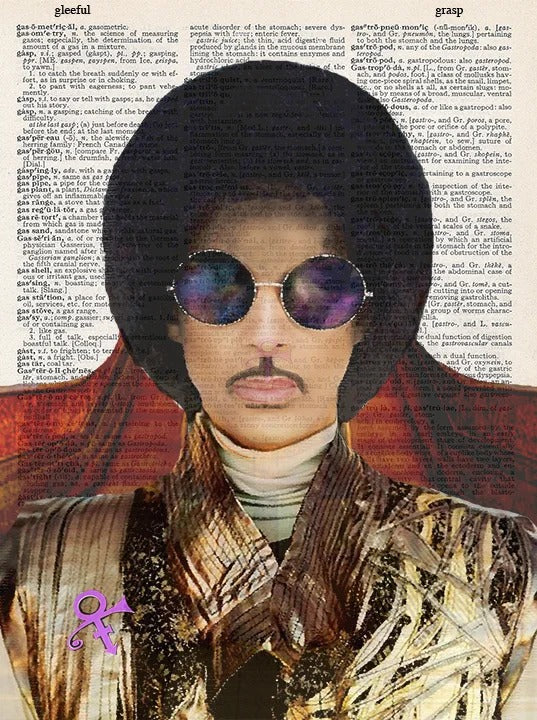 We love this piece because of the irony life presents us at times. Prince's music was easy to love given his musical genius. What was so bizarre, is the fact that Prince passed away in an elevator. Quite the coincidence considering his lyric that said: "Are we going to let the elevator take us down?". That is why you see a red escalator in the background. Notice too, the reflection of doors and purple haze within his glasses minus the "Third eye blind". Bonus points if you know what we meant by that!
Originals are created with mixed media techniques.
Available sizes:
(all sizes are canvas size, please add 2 inch for framing)
8 x 10
23 x 30
33 x 40
40 x 60 ​
All pieces are limited edition.
Please contact us for price quotes and offers.