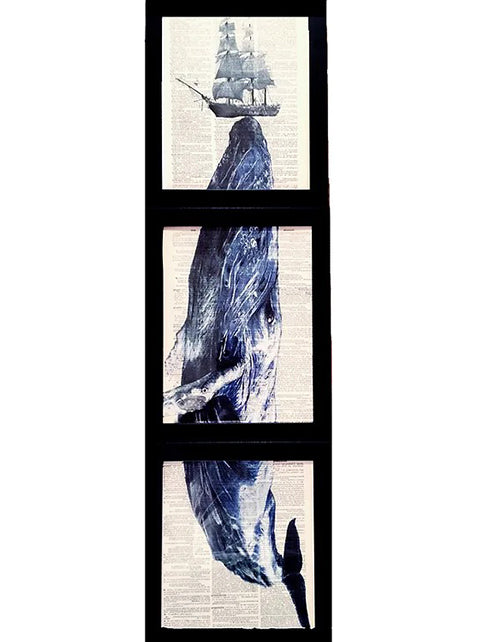 The Hydraulic Press represents essentially the story of Moby Dick. The boat and the whale are drawn to scale as if the boat has been lifted up out of the water onto Moby Dick's nose. The ship however is a representation of the clipper ship found in San Diego, CA and used to train coast guard recruits.
Originals are created with mixed media techniques.
Available sizes:
(all sizes are canvas size, please add 2 inch for framing)
8 x 10
23 x 30
33 x 40
40 x 60 ​
All pieces are limited edition.
Please contact us for price quotes and offers.