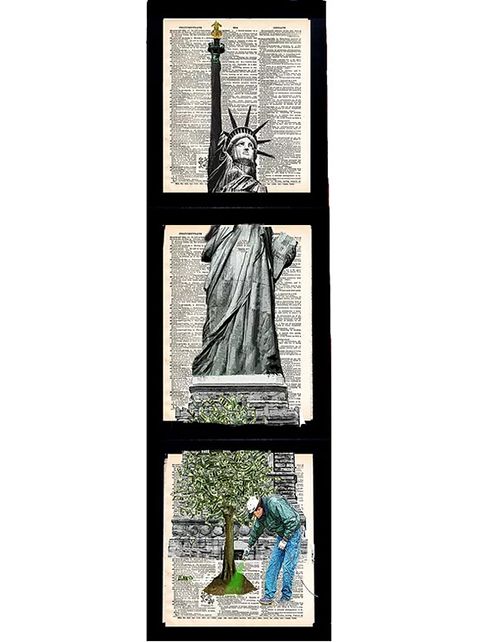 This triptych piece represents the continuous conflict between Democracy and Capitalism. The two are very different creatures, each one with an insatiable hunger for growth, power and influence. They can each be likened to an almost religious like movement with devout followers promoting their agenda. 
Lady Liberty herself represents our Democracy, along with the principles and ideals that we have always stood for. The blimp made of solid gold, along with the golden rope hanging down from it, represents Capitalism.
Valid or not, this is the perception of so many today. Whether that is a good thing or a bad thing, well, that is for you to decide. 
*Originals are created with mixed media techniques.
Available sizes:
(all sizes are canvas size, please add 2 inch for framing)
8 x 10
23 x 30
33 x 40
40 x 60 ​
All pieces are limited edition.
Please contact us for price quotes and offers.