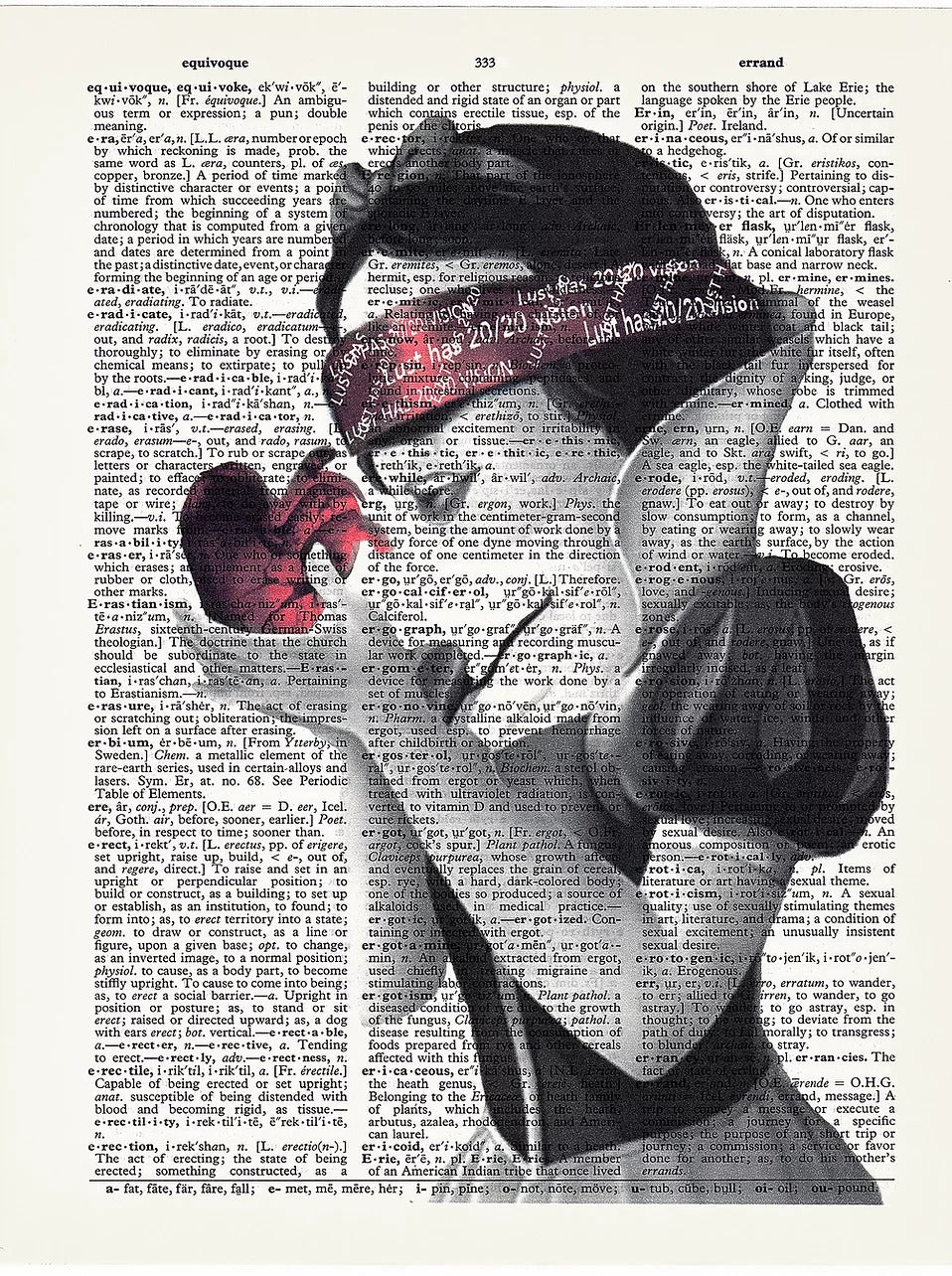 I created this piece because I have always been fascinated with the sentiment "LOVE IS BLIND". That phrase has always felt like an incomplete sentence to me. So, I took the liberty of finishing it.
What you see here is a more accurate representation of dating in our day in age. Look closely and you will see that Snow White is holding in her hands not an apple, but rather a heart, which so often directly represents LOVE. Being blindfolded of course, would render someone unable to see, hence they are BLIND. Next, did you notice the message on the bandana? It says, "Lust has 20/20 Vision". Ah yes, put that all together and you have "Love is Blind, Lust has 20/20 Vision", the perfect sentiment indeed for any dater once upon a time or even now seeking SOMETHING. Why Snow White as the central figure? Well, she did live with 7 guys...
This piece continues to be a mainstay in high end galleries throughout the United States and is presented in many different forms and variations.
Originals are created with mixed media techniques.
Available sizes:
(all sizes are canvas size, please add 2 inch for framing)
8 x 10
23 x 30
33 x 40
40 x 60 ​
All pieces are limited edition.
Please contact us for price quotes and offers.