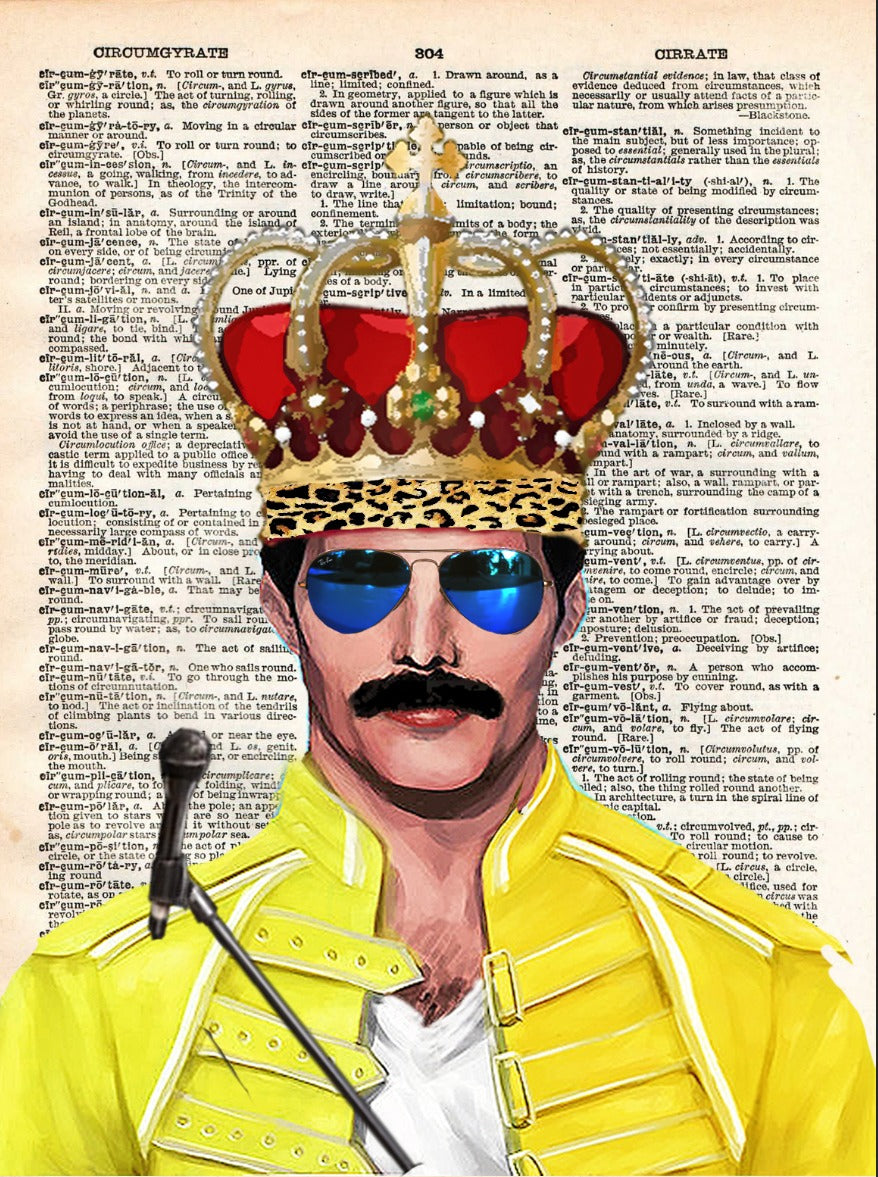 No one will ever compare to the late great Freddie Mercury, from his vocals and visionary concepts to his unique and iconic style. His ability to captivate a live audience and take them on an epic musical journey was truly a thing of beauty. Freddie Mercury's music is as relevant today as it was in years past. Gone but never forgotten, he will always remain on the throne of Rock Royalty!
*Originals are created with mixed media techniques.
Available sizes:
(all sizes are canvas size, please add 2 inch for framing)
8 x 10
23 x 30
33 x 40
40 x 60 ​
All pieces are limited edition.
Please contact us for price quotes and offers.