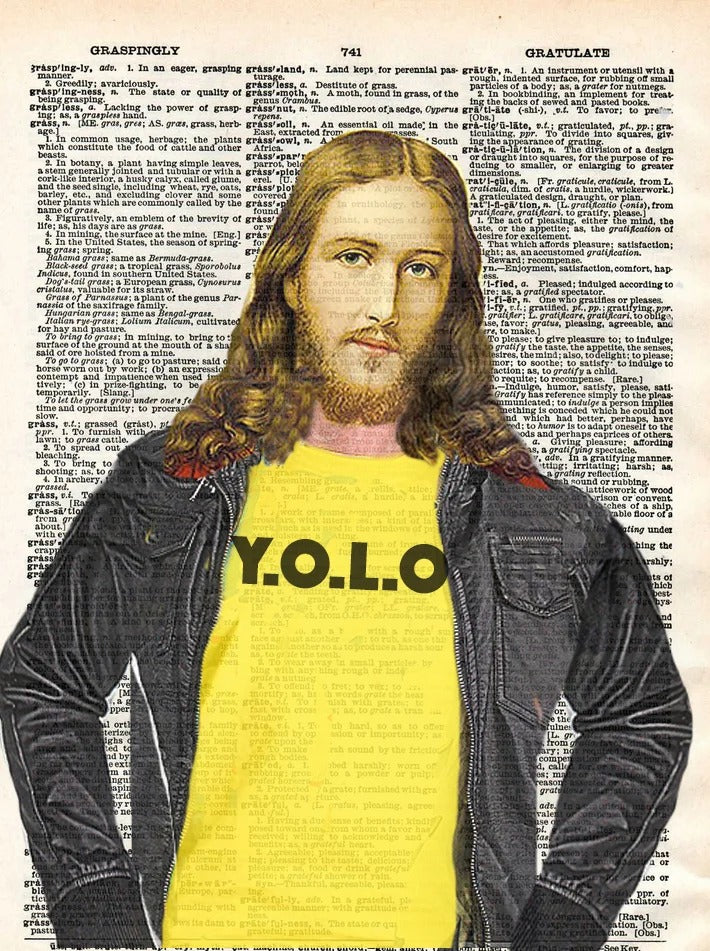 I figured this piece of artwork would go under the category of WHY NOT, mostly because at Artnwordz I like to play with well, words or slogans. So, what if Jesus was an Abercrombie model and the advertising company decided to capitalize on a nowadays-popular slogan for T-Shirts? Would it sell then? History proofs tons of advertising slogans/ brand names gone wrong! An example is, in the 70's the American car company Chevy tried to bring back a car called NOVA to Spain and Mexico. NOBODY bought the car because in Spanish NOVA means NO GO, as in IT DOESN'T run. I guess, the research and development team missed the boat on that one.
​
Originals are created with mixed media techniques
Available sizes:
(all sizes are canvas size, please add 2 inch for framing)
8 x 10

23 x 30

33 x 40

40 x 60
All pieces are limited edition.
Please contact us for price quotes and offers.